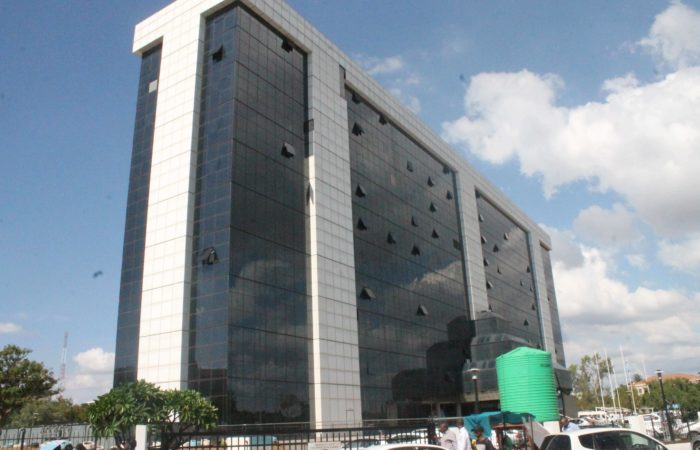 GLOBAL VISA AND IMMIGRATION SERVICES
BOTSWANA PERMITS
It is important for the investor, employing organization and the individuals relocating, to note that the application process must be undertaken BEFORE any relocation/commencement of employment/business takes place. It is important to allow sufficient time for this often lengthy process, which will help reduce the stress of relocating to Botswana.
Permits are required by all non-citizens, they allow you to reside in Botswana and travel in and out of the country stress free. It is important to note that without a work and residence permit it is not possible to open a bank account, rent accommodation, open utilities accounts, or import your personal goods into Botswana.
Botswana recognizes two categories of permits relevant to this alert, the work permit and the residence permit. There are no special permits for individuals who possess scarce skills. It bears mentioning though that individuals possessing scarce skills obtain more points in the visa evaluation process, discussed below.
Work Permit: Attainable so that a person can work in Botswana. It is required for most business transactions, including loan finance, purchase of assets, disposal of assets and other business activities.
Resident Permit: Attainable so that a person can reside in Botswana. Also required for entry and exit into and out of Botswana. Dependents of the investor/applicant would then attain resident status through residence permit of the permit holder and not required to apply for work permit. For example: Spouses, Children, Parents and other dependents.
Botswana Visas :Botswana Entry Visa is an authority given to foreign nationals to enter Botswana. Almega assists with visa documentation, collection and application assistance through to visa issuance and delivery.
 Visitors Permit  A non-citizen may remain in Botswana for a period of not more than 90 days as may be specified in a visitor's permit, issued by an immigration officer signed at port of entry unless he or she is authorised by the Director in writing to stay beyond 90 days.
2.THE RIGHT TO REMAIN IN BOTSWANA
No person shall not remain in Botswana unless the person is a citizen of Botswana, in possession of a valid visitor's permit, a member of any class of persons exempted by the Minister under section 32 from obtaining a residence permit in order to reside in Botswana or entitled to immunity from suit under the Diplomatic Immunities and Privileges Act.
Overstaying: A non-citizen who remains in Botswana beyond the time limited by a permit issued commits an offence and is liable to a fine and he or she may be removed from Botswana by an immigration officer or by a police officer acting under the authority of an immigration officer.
Residence permit: A non-citizen shall not reside in Botswana unless the non-citizen is the holder of a residence permit or has certificate of exemption issued to him or her.
Work permit
A non-citizen shall not engage in any occupation for reward or profit unless he or she has a work permit issued to him or her, permitting the non-citizen to be employed.
A person shall not employ a non-citizen unless the non-citizen is the holder of a work permit issued to him or her permitting him or her to be employed in accordance with the conditions of the permit.
Work permit is granted to people with skills or qualifications that cannot be sourced locally i.e. no Motswana (citizen of Botswana) possess. Employer must advertise for the position in any local newspaper and if no citizen applicants, then an expat can be engaged. When an expat is employed, employer should submit a training and localization programme with a view to replacing the expatriate with a Motswana understudy at the end of the training period. Residence permit is obtained together with work permit.
Investors Residence and work permits are granted to investors based on investment, membership with professional bodies, experience history and market being available for proposed investment.  In case of dependents, residence permits are automatically granted if the sponsor has satisfied the Board and granted with permits.  Dependent resident permit holders are not allowed to work in Botswana.
Permanent residence permit is given to foreign residents who have resided in Botswana for a period of 5 years or more.  The Minister has powers to grant permanent residence to residents who have contributed to economic growth of Botswana.  The principal consideration is the contribution of the applicant to the economy of Botswana in terms of good character, skills transfer, employment, investment, export, import substitution and such economic and social development efforts.
A permit shall be issued in the prescribed form for such period not exceeding 5 years for employees and not exceeding 10 years for investors and may be issued subject to such conditions as a Board may determine, which conditions shall be specified in the permit.
A person whose application for a permit is rejected by a Board shall not lodge a further application with the Board before the expiry of 12 months immediately after the date of the Board's rejection, unless the Minister authorizes an earlier application.
Appeal to Minister
A person aggrieved by a decision of a Board rejecting his or her application for a permit may appeal to the Minister.
In determining the appeal, the Minister shall have regard to the following factors, security considerations, non-availability of suitable skills in the market, authenticity of information and documents supplied, character of the appellant, commitment to implement localisation plans, proof of investment capital and proof of employment offer.
 Renewals of Permits
Where the holder of a permit has not become a citizen of Botswana, a Board may renew a permit based on the conditions of the request, the following documents are the main requirement, Tax clearance, Valid license, Labour clearance letter, Up-to-date annual returns for non-exempted companies, Localization progress update.
 Cancellation of permit
The Minister may cancel a permit where the holder of the permit does not take up residence in Botswana within six months of the date of issue of a permit, absents himself or herself from Botswana for a continuous period of more than six months, is convicted of an offence, violates the conditions of a permit issued or where the holder of a permit is removed from Botswana as a prohibited immigrant, his or her permit shall be deemed to be cancelled with effect from the date of departure from Botswana.
 Exemption order
The Minister may, by order published in the Gazette, exempt some class of persons from obtaining a permit in order to reside in Botswana or work in Botswana.
Replacement of permit
Where a permit or a certificate of exemption has been lost, destroyed, damaged or defaced the holder must lodge an application for a duplicate and pay the fees as prescribed.
Return of permit
When a permit or a certificate of exemption holder is about to leave Botswana, he or she shall transmit the permit or certificate of exemption to an authorised officer, not less than 14 days before the day of proposed departure from Botswana.
The regulation of the employment of foreign nationals in Botswana is governed by the Botswana Immigration Act, 3 of 2011 (Immigration Act), read together with the Immigration Regulations (Regulations).
Residence and work permits are issued by the Department of Immigration and Citizenship. Significantly, a foreign national issued with a work permit does not automatically qualify for a residence permit. As such, the foreign national must make two separate applications, one for a residence permit and another for a work permit. It is common for both applications to be submitted simultaneously.
As mentioned above, the Department of Immigration and Citizenship is responsible for issuing residence and work permits. An application for both permits must be lodged with an authorized officer, in the prescribed form and accompanied by such fee as may be prescribed (discussed below). An authorised officer must then assess the application and endorse his or her recommendations on the application and transmit the application to the Immigrants Selection Board for consideration. The Immigrants Selection Board then determines whether to issue the permit.
Duration of permits – The duration for which a permit is issued is determined by the Immigrants Selection Board. The investor, employee and the employer must make submissions to the Immigrants Selection Board in respect of the period of time that the permit should be issued for. After considering these submissions, the Immigrants Selection Board will determine the period of time that the permit will be issued for. Importantly, the maximum duration for a work permit is five years.
Registration with a professional body – The qualifications of an applicant may determine whether the applicant has to register with an appropriate professional body. Generally, professionals such as lawyers, accountants, doctors and teachers need to be registered with a professional body. Additionally, all applications for permits are subject to a security check. On average, the whole application process from application to issuance of the permit, takes about 3 months. All educational certificates need to be accredited with Botswana Qualification Authority. Engineers with ERB, teaching, permission to teach from ministry of education, pilots, clearance from Civil Aviation Authority of Botswana e.t.c
The Points Based System (PBS) – the PBS is the system used in evaluating work and residence permit applications.  The pass mark for investors' is 50% and for fresh/new/ work and residence permits is 60%.
 Spouses and dependents – In the case of an application for a residence permit by a spouse or a child under the age of 18 years, or the aged parent or grandparent of a holder of a permit, the Immigrants Selection Board does not employ the PBS highlighted above. As such, a less stringent approach is used to the issuing of these permits; however, it is important to note that the same requirements highlighted above apply to the issuing of these permits.